(25 February 2022 – Hong Kong) CIMC Enric Holdings Limited ("CIMC Enric" or "the Company") together with its subsidiaries (the "Group") (Stock Code: 3899.HK) is pleased to announce that its subsidiary, Nantong CIMC Sinopacific Offshore & Engineering Co., Ltd. ("CIMC SOE"), has signed orders with Seaspan ULC of Canada for two 7,600m3 LNG bunkering vessels ("the Vessels") and the option for one additional vessel through a "cloud signing".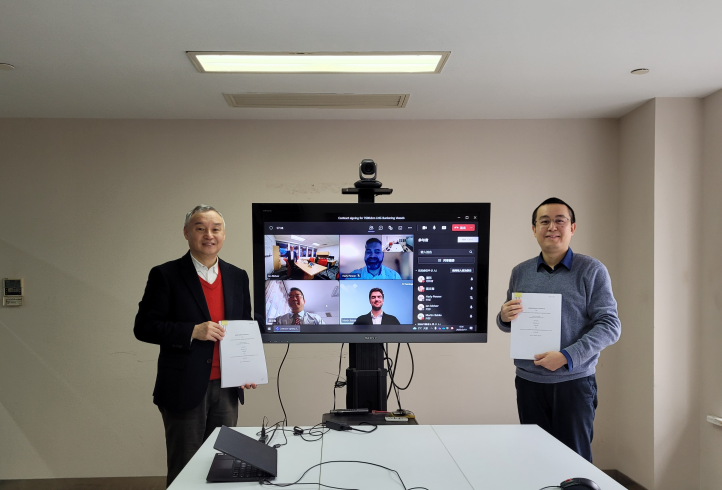 Designed by Vard Marine Inc., the vessels integrated the latest marine technology to reduce operational greenhouse gas emissions with advanced safety, low-evaporation rate and environmental-protection features. The high-specification design offers outstanding maneuverability for LNG loading and unloading in different ports and LNG bunkering services for various vessel types.
Seaspan ULC is a Canadian company primarily involved in ship assist, coastal and deep-sea transportation, ro-ro ferry services and fuel bunkering on the west coast of North America. With over a century of successful operations, Seaspan is a major player in the maritime transportation sector along the Pacific Northwest coast. When completed, the 7,600m3 vessels will be the first of their kind in the region.
The maritime industry entered a low-sulfur and low-carbon era with the implementation of the "Sulfur Restriction Policy" by the International Maritime Organization (IMO) in early 2020. The increasing promise of LNG as a clean and efficient fuel for vessels is significantly boosting the LNG bunkering infrastructure market. Currently, major shipping ports around the world are deploying LNG bunkering facilities, and orders for new LNG bunkering vessels are rising. A research report by Energias Market Research estimates that the global LNG bunkering market will grow at a CAGR of 62.5% with the total industry being worth US$24.68 billion by 2023. CIMC SOE has received orders for six new vessels since Q4 2021, with eleven vessels in hand till now. These latest signings further consolidate CIMC SOE's leadership position in the global small and medium-sized gas-carrier market.
Mr. Gao Wen-bao, Deputy General Manager of CIMC Enric and General Manager of CIMC SOE, said, " LNG bunkering vessels are a key component of global LNG bunkering infrastructure. With demand for LNG-powered vessels set to significantly increase, the LNG bunkering market has a bright future. As a leader in small and medium-sized LNG carriers and bunkering vessels, CIMC SOE will actively grasp such opportunities and leverage its strengths to provide customers with energy-saving, environmentally-friendly and technologically innovative LNG distribution solutions to help improve infrastructure in the LNG bunkering market."