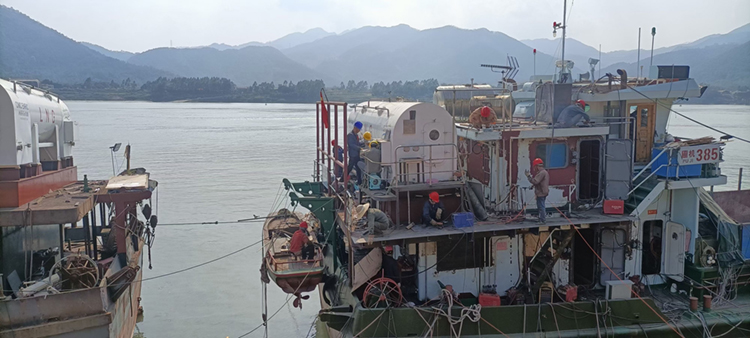 (19 April 2022 – Hong Kong) CIMC Enric Holdings Limited ("CIMC Enric" or "the Company") together with its subsidiaries (the "Group") (Stock Code: 3899.HK) is pleased to announce that the first two retrofitted vessels from the first batch of the Guangdong Green Shipping "Gasification of the Pearl River" demonstration project are now fully commissioned after being successfully delivered to the ship owners, marking the successful completion of the LNG-powered conversion of the first inland waterway operating vessel in Guangdong Province. Currently, CIMC Enric has received orders for 112 vessels for oil-to-gas conversion totaling over RMB400 million in value, and these will be successively delivered before the end of 2022.
For this project, the Company primarily provided marine LNG main engines, fuel tanks, security systems, and auxiliary engines as part of the two vessels' overall renovation. The ships have been retrofitted with single natural gas-fueled main engines that comply with the second stage emission limits of the Limits and measurement methods for exhaust pollutants from marine engines (CHINA I, II) (GB15097-2016). The main engines are equipped with the Company's proprietary IoT-based Internet of Ships (IoS) solution. This can monitor the working conditions and ship-to-shore communication of LNG-powered ships in real time, bringing customers a full range of intelligent value-added services.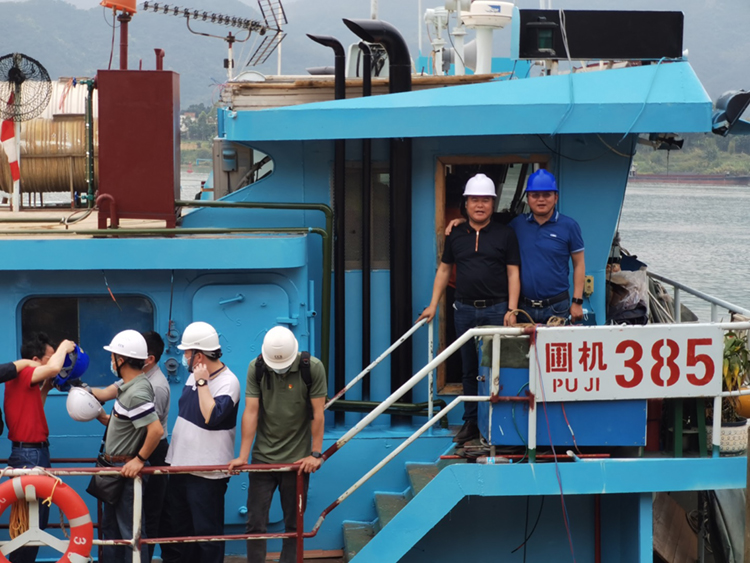 As one of China's leading clean energy equipment and solution providers, CIMC Enric is committed to providing total solutions for customers in the small and medium-sized LNG distribution and bunkering sector. It has become the main supplier of medium and large-sized marine double-layer fuel tanks for overseas customers such as MAN, Wartsila and Rolls-Royce. The Company also pioneers green shipping solutions for China. By the end of 2021, 329 LNG-powered vessels had been either newly built or retrofitted in China, with the Company participating in nearly half of this construction and retrofitting work. A total of 24 LNG bunkering stations had been built in China by the end of 2020, with the Company constructing over 30% of these. To date, CIMC Enric's oil-to-gas conversion business for vessels has covered the Yangtze River, Xijiang River, Pearl River and Beijing-Hangzhou Grand Canal, achieving strategic demonstration breakthrough in inland waterways.
Compared with traditional marine fuels such as diesel and heavy oil, LNG can reduce the overall pollutants emitted by 70%. Utilizing LNG for inland rivers is therefore an important step toward greener shipping which Government policy has sought to promote in recent years. The "Implementation Plan of the LNG Transformation Subsidy for the Demonstration Project of Green Development of Inland Waterway Shipping in Guangdong Province" proposes that Guangdong Province will provide subsidies of about RMB550 million to transform existing inland waterway vessels and those under construction in Guangdong into LNG-powered ones.
In terms of supporting infrastructure, the number of offshore LNG bunkering stations being launched will accelerate to meet the development of the LNG vessel market. According to the "LNG Bunkering Terminal Layout Plan for the Beijing-Hangzhou Canal, Xijiang River and Yangtze River Shipping Route (2017-2025)", 74 new stations are planned. By 2025, China will complete a comprehensive LNG refueling-terminal system for the Yangtze River, Beijing-Hangzhou Canal and Xijiang River Shipping Route.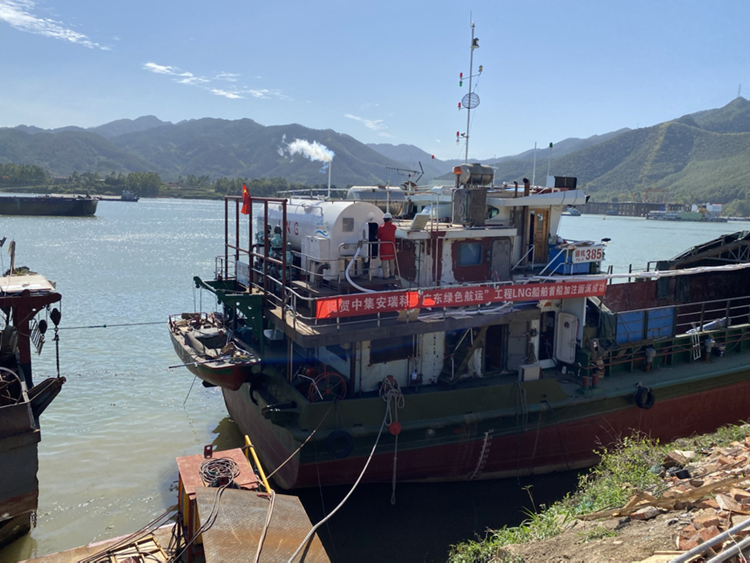 Mr. Yang Xiaohu, Executive Director and General Manager of CIMC Enric, said, "In line with the 'dual carbon' strategy, using LNG in ships is an important element of the green and low-carbon transformation of the transportation sector. We are honored to participate in the Guangdong Green Shipping 'Gasification of the Pearl River' Demonstration Project and join hands with CNOOC and Weichai Power to help build LNG vessels and improve the bunkering network with the support of Guangdong Provincial Government. This will progress the sustainable and healthy development of the LNG vessel bunkering industry. Looking ahead, as a leading supplier of offshore clean energy equipment in China, we will continue optimizing our overall green shipping solutions based on IoS technology and advancing the construction of offshore intelligent bunkering networks."