To create a comprehensive hydrogen solution for public transport in Hong Kong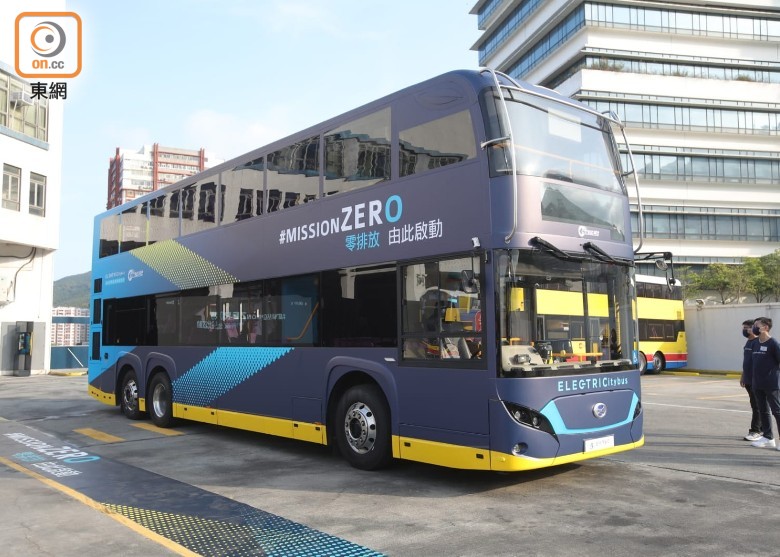 (6 May 2022 – Hong Kong) CIMC Enric Holdings Limited ("CIMC Enric" or "the Company") together with its subsidiaries (the "Group") (Stock Code: 3899.HK) is pleased to announce today that the company has signed a strategic cooperation agreement (the "Agreement") with Templewater Group ("Templewater") to conduct in-depth cooperation covering green hydrogen production, refueling and application to expand the various applications for hydrogen energy. This partnership will develop Hong Kong's first pilot applications for hydrogen fuel cell double-decker bus and an integrated hydrogen production and refueling station to jointly expand the city's hydrogen energy market and create a comprehensive hydrogen energy solution for public transport.
Templewater is a private equity firm founded in 2018 by Cliff Zhang in partnership with Investec Group, a London Stock Exchange-listed international financial group. Prior to founding Templewater, the two partners have been working and investing together since 2013, with extensive experience in making direct private investments across Asia Pacific and Europe, having deployed over US$6.6 billion in equity and debt investments. Templewater indirectly holds around 83.9% of equity in Bravo Transport Services Limited ("Bravo"), Hong Kong Island's largest bus operator, and a majority shareholder in Wisdom Motor, a technology company that designs and manufactures zero-emission smart commercial vehicles..
Creating a comprehensive hydrogen solution for Hong Kong public transport
Through this cooperation, CIMC Enric will address the demand for hydrogen equipment such as hydrogen-powered buses, airport shuttles and hydrogen refueling stations from Templewater. It will also provide high-quality equipment and integrated solutions such as Type IV on-vehicle hydrogen cylinders, supply systems and tanks. Recently, the two parties have agreed to cooperate on the type IV hydrogen supply system for the first hydrogen fuel cell double-decker bus, the first integrated hydrogen production and refueling station demonstration project in Hong Kong, whereby it has received strong support from the Hong Kong SAR ("HKSAR") Government and establish leading industry standard for the city, as well as further cooperation to develop diversified hydrogen energy application scenarios and projects.
Hong Kong's Climate Action Plan 2050 sets out a vision of "Zero-carbon Emissions‧Livable City‧Sustainable Development", and outlines various strategies and targets for combating climate change and achieving carbon neutrality. Hydrogen energy is an important component in meeting this target. The HKSAR Government has indicated that it will invest around HK$240 billion over the next 20 years to implement various climate change mitigation and adaptation measures to achieve carbon neutrality by 2050. These will include accelerating the development of various electric and other new-energy public transport and commercial vehicles – and working with franchised bus companies to pilot hydrogen fuel cell-powered buses with the aim of establishing a clear road map and timetable for new energy transport use in 2025.
Statistics show that there are approximately 580,000 private cars and 150,000 commercial vehicles in Hong Kong today, with commercial vehicles producing the equivalent of 2.7 times the overall carbon emissions of private cars. If a viable hydrogen replacement can be achieved for commercial vehicles, especially buses and heavy-duty vehicles, the overall market potential will be considerable.
Mr. Yang Xiaohu, Executive Director and General Manager of CIMC Enric, said," We are pleased to join hands with Templewater to provide the complete chain of hydrogen energy equipment and comprehensive zero carbon emission solutions. Constructing Hong Kong's first integrated hydrogen production and refueling station will be a first step in jointly building an entire energy chain pilot for green hydrogen production, refueling and application. This will set the standard for the hydrogen energy industry in the local market and help Hong Kong achieve its vision of carbon neutrality."
Mr. Cliff Zhang, Founding Partner and CEO of Templewater, said, "Investing in decarbonisationhas always been an important strategic direction of Templewater. As an international private equity firm, Templewater will invest and deploy capital in hydrogen-related technology companies around the world, subsequently convey the world-leading technologies to mainland China and Hong Kong. All along, we have been actively working with the HKSAR Government to jointly promote the application of hydrogen energy in the public transport industry. With this strategic and comprehensive cooperation crystalized between CIMC Enric and Templewater, we have strong conviction to promote and instill hydrogen energy and carbon-neutrality solutions to the transportation industry in Hong Kong, to help accelerate in achieving our city's carbon-neutrality goals. Then, expanding this experience to more regions in the future."
Provide Type IV hydrogen cylinder supply system for hydrogen fuel cell double-decker buses in Hong Kong
CIMC-Hexagon Hydrogen Energy Development Limited ("CIMC-Hexagon"), a joint venture between CIMC Enric and Hexagon Purus, which specializes in providing hydrogen cylinders and hydrogen supply system solutions for transportation in China and Southeast Asia, has signed a Memorandum of Understanding ("MoU") with Hong Kong-based bus operator, Bravo. According to the MOU, CIMC-Hexagon will initially provide a Type IV on-vehicle hydrogen cylinder and hydrogen supply system ("Type IV hydrogen cylinder supply system") for the first hydrogen fuel cell double-decker bus in Hong Kong. At the same time, subject to the relevant approval of the Hong Kong Government, both parties will carry out more pilot hydrogen fuel cell double-decker buses.
Bravo has a fleet of over 1,700 buses in Hong Kong, most of which are double-deckers, that serve over 1 million passengers daily.