(02 February 2023, Hong Kong) — CIMC Enric Holdings Limited ("CIMC Enric") and its subsidiaries (collectively, the "Company") (Hong Kong stock code: 3899.HK) are pleased to announce that, Briggs of Burton PLC ("Briggs"), a subsidiary of CIMC Enric's liquid food business, has been awarded the"Business Growth & Strategy" in the "National Manufacturing Awards 2022" by Make UK, the Manufacturer's Organization.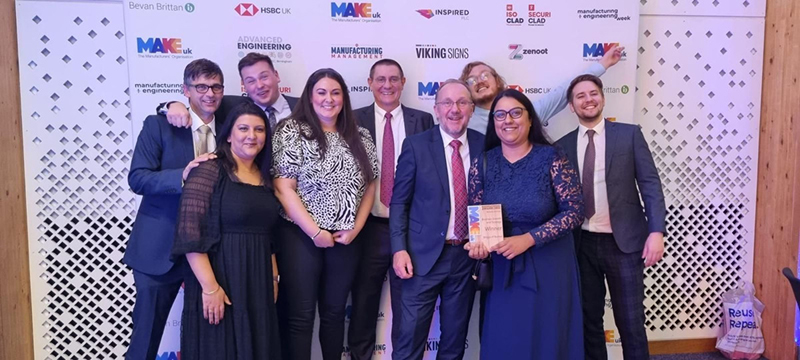 Make UK is the UK's leading manufacturers' association, and the "National Manufacturing Awards 2022" recognises the best in UK manufacturing and engineering. Briggs is at the forefront of supporting both UK Manufacturing and Engineering by delivering large EPC projects for the top tier beer, distilled spirits, food and pharmaceutical brands globally. This year, Briggs was recognised for its outstanding global business growth and its forward-thinking approach to sustainable process engineering in the food, beverage, and pharmaceutical sectors. The award is a testament to Briggs' leading strength in liquid food equipment manufacturing and engineering.
Based in Derby Street, Burton-on-Trent, Briggs of Burton's history can be traced back to 1732, with a history of nearly 290 years of development. Renowned for its turnkey brewing and distillation capabilities, Briggs is committed to providing turnkey process engineering solutions to the world's leading food, beverage, and pharmaceutical manufacturers with a mission to build greener, more sustainable breweries.
Last year, Briggs expanded its global footprint with the opening of two new sales and engineering offices in Mexico and the USA. Today Briggs employs over 300 staff in six regions across the UK, USA, China, Mexico and so on. providing turnkey process engineering solutions for leading companies globally. Its innovative and sustainable approach means that Briggs is leading the way in nurturing the engineers and technical capabilities to drive efficiencies and environmental improvements across all sectors of manufacturing.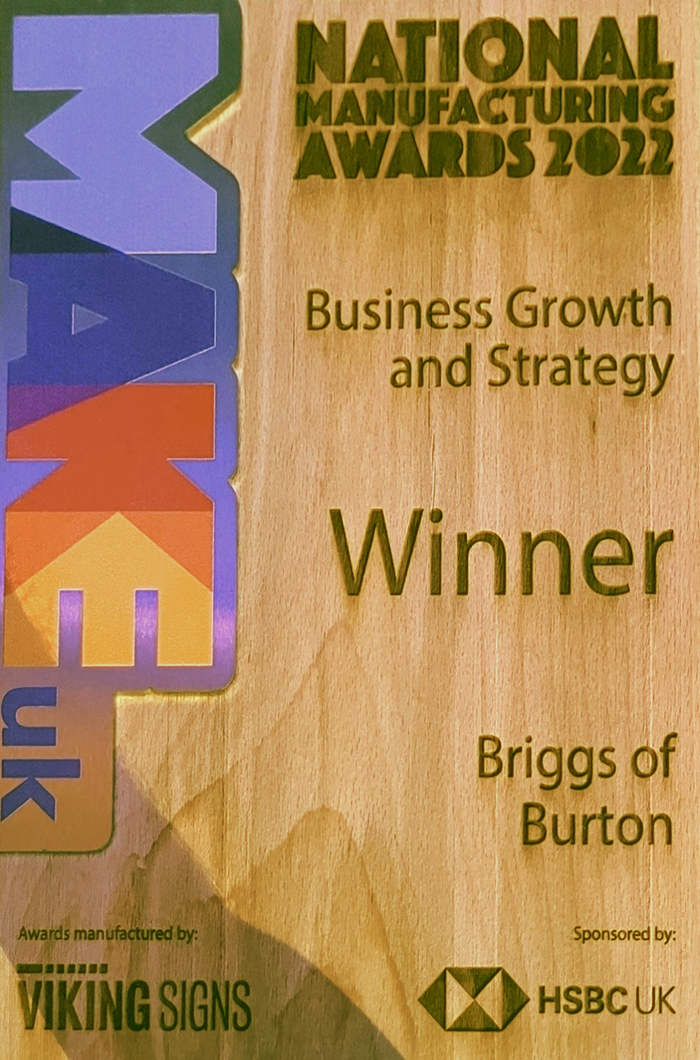 Briggs has been recognised as one of the fastest growing process engineering companies in the UK after a strong performance in distillation and delivering several outstanding large projects in the pharmaceutical sector. Through its outstanding solutions capabilities, Briggs has secured project orders from one of the biggest Tequila distilleries in the world alongside working with major beer, distilled spirits and pharmaceutical brands in the UK, USA, and China.
Meanwhile, Briggs is also actively extending its technological strengths in brewing and distilling to the pharmaceutical industry. It invested millions of pounds in 2021 and has transformed its Midlands headquarters into a brand new Global Technical Centre. Last year, the company announced the construction of a new dedicated pharmaceutical manufacturing facility as part of their Global Technical Centre. Following its market-leading position in inhalant mixing systems, the new site will further drive its continued innovation in the field of bespoke pharmaceutical systems.
George Crombie, Engineering Director at Briggs of Burton PLC, said "We are honoured to receive this prestigious award, which recognises our forward-thinking approach and industry leadership in sustainable process engineering in the food, beverage, and pharmaceutical sectors. The team work incredibly hard to support our customers and always offer safe, flexible, and sustainable process engineering solutions across various industries. As the company continues to grow, we are further extending our solution offerings and are seeing more opportunities in key regions such as Scotland, Mexico, and the USA."